The Third Annual San Francisco International Animation Festival continues at Landmark's Embarcadero Center Cinema on Friday, November 14, and features a number of shorts programs. One of which I was able to preview, the other of which I am familiar with a couple of the offerings.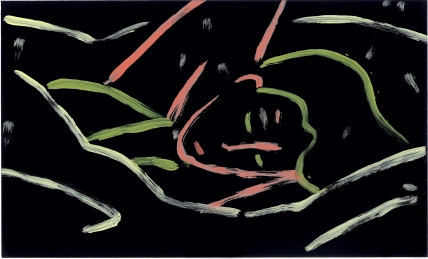 "Locomotion" features twelve shorts, including master Georges Schwizgebel's RETOUCHES (Switzerland/Canada, 6 min), which may not be as hypnotic as some of his previous work, however, it seems like he is stretching into more expressionistic work, and not so hallucinagenic as JEU. The following four were also my personal favorites and will be worth the price of admission!



THE HIDDEN LIFE OF THE BURROWING OWL (dir. Mike Roush, USA, 5 min) is a deceptively dazzling mix of Disney-fied animation and nature specials. Mike Roush displays a subtle and wonderfully paced sense of humor as this precious little burrowing owl wages war against man!


HOT DOG (dir. Bill Plympton, USA, 6 min) is the sequel to Bill Plympton's GUARD DOG! This was also part of this year's THE ANIMATION SHOW, but is always worth a third, fourth, etc. view! REMINDER: Mr. Plympton will be present for his feature ANGELS AND IDIOTS this weekend!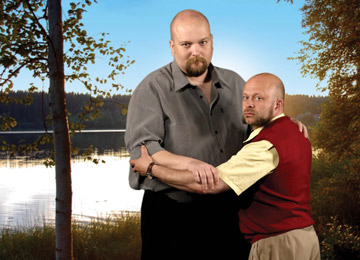 TANGO FINLANDIA(dirs. Hannu Lajunen, Tomi Riionheimo, Finland, 6 min) is a fun return to traditional stop motion 2-D animation, featuring a couple BURLY men, who wrestle themselves into a delightful little tango! Perhaps the most humourous film I have EVER seen from Finland!


DOG DAYS and FLY BY NIGHT (dir. Jeff Scher, USA, 2 mins. each) are a pair of beautifully realized animated paintings by New York City artist, Jeff Scher.


Another shorts program running tonght, and repeating on Saturday, is "The Best of Annecy 2008". Though I was unable to preview the program, I am familiar with OKTAPODI (dir. Julien Bocabeille, Francois-Xavier Chanioux, France, 3 mins.), which is a delightrful computer animated adventure of a pair of cephelapods escaping a butcher's knife! I plan to be there tonight!


Maxxxxx says
re THE HIDDEN LIFE OF THE BURROWING OWL: "Woooooo!"