Frameline 33: San Francisco International LGBT Film Festival, the world's premiere showcase for lesbian, gay, bisexual and transgender cinema, runs June 18-28, 2009, with screenings in San Francisco at the historic Castro Theatre, Roxie Theater and the Victoria Theatre, and in Berkeley at Rialto Cinemas Elmwood. Tickets are available via the website 24 hours a day, via fax, or in person at the Frameline Festival Box Office Counter.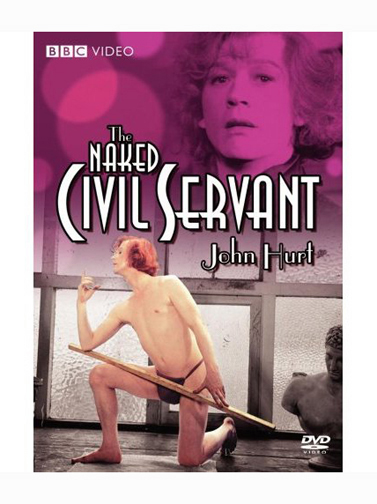 After opening with AN ENGLISHMAN IN NEW YORK, Frameline chose to screen THE NAKED CIVIL SERVANT (dir. Jack Gold, UK, 1975, 77 Mins.). It's been more than a few years since I last saw this, and it was a pleasure to revisit. Firstly, it is a surprise to see how young John Hurt appeared 35 years ago! Not to mention, the surprise revisiting of the performances from Patricia Hodge and John Rhys-Davies! The screenplay holds up as well as remembered and perhaps even more solidly than its "sequel", as it is drawn directly from Quentin Crisp's autobiography, which necessitates Hurt being on screen in nearly every frame. Whereas, AN ENGLISHMAN IN NEW YORK was edited to include a great deal of reaction shots and 'commentary' from the supporting characters, where none was necessary, THE NAKED CIVIL SERVANT presents the character that was Quentin Crisp as someone that could stand alone.


ASSUME NOTHING (dir. Kirsty MacDonald, New Zealand, 2009, 80 Mins.) I must confess, in the spirit of full disclosure, that I dozed off during this documentary of the work of photographer Rebecca Swan, and more specifically, the subjects of her photo essay regarding gender expression and identification in New Zealand. The film focuses more specifically on four models, and it was within the fourth interview that I simply "rested my eyes" and lost the impact of that final subject. The film does present the fascinating work of Swan, but the interviews are typical of the "talking head" format, and there are a long sections of monologues by the subjects relating their experiences in establishing their gender identity, which, yes, is a topic that is sometimes lost on me.

I took a break and passed on the short subject program THE YOUNG AND THE LOST, which reportedly had audience members yelling at the screen as they walked out! I think I need to get a screener and see what all the fuss was about!


AND THEN CAME LOLA (dirs. Ellen Seidler, Megan Siler, USA, 2009, 70 Mins.) My final selection of the day was a joyful lesbian 'remake' of RUN LOLA, RUN! It was produced in San Francisco, so the audience was excited for the film. Directors Seidler and Siler actually did a pretty good job in translating the Tykwer film into their own world. The performances are all quite exceptional! I don't want to sound too surprised, but... well, I was! Ashleigh Sumner as LOLA, has an extremely appealing screen presence and displayed GREAT timing, which I was so thankful for! The concept of the film relies on speed and efficiency, and Sumner, as well as Seidler and Siler's direction and editing, was clearly and professionally executed. There wasn't a weak link in the supporting cast, either. The only hesitation I have is the lack of continuity in editing Lola's run through the city. However, the cuts are so obviously out of sync with the geography of San Francisco, that it could be a joke in itself, but if so, it doesn't really work, as the audience around me began to remark on the incongruity, if not impossibility of running from South of Market to Alamo Square to pick up 'the package' in Chinatown, etc. Regardless, AND THEN CAME LOLA would be a fun little companion piece in anyone's video collection next to RUN LOLA, RUN!


Maxxxxx says
re AND THEN CAME LOLA: "Step up! Step up!"